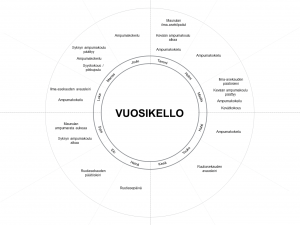 Tämä tapahtuma on mennyt.
Match invitation, PASI III, Action Air Finnish Nationals 2021
20.11.2021 @ 09:00

-

28.11.2021 @ 19:00
Poliisien Ampumaseura ry organises Level III IPSC Action Air match in PAS Action Air range, address Hyttitie 4 A, Helsinki, Finland, on 20-28 November 2021.
This is also the Finnish Championship match in all Action Air divisions.
MD: Henri Haapsaari
RM: Riku Kalinen
The match pages: https://pasi3.pas.fi
COVID-19
Because of the COVID-19, the following are in force:
Those competitors, who arrive from abroad just before competition, must strictly comply with quarantine and/or COVID test certificate recommendations and other instructions from the national, regional and local authorities.

Surgical mask must be worn at all times, unless there is a medical reason not to wear mask. 

The shooter in line can deviate from the above.

If the competitor is quarantined, please contact organisers by e-mail.

There will be no prize-giving ceremony after the match. Prizes will be mailed or otherwise delivered to winners.

If competent authorities change their policies, the situation will be re-evaluated.
Timetable
Timetable updated Oct 2.
Wednesday September 1, 2021
20:00 Registration opens
Friday October 1, 2021
20:00 Registration closes, team registration stays open. Squad selection opens for those persons whose payment is visible on PAS bank account.
Friday October 15, 2021
20:00 Squad selection closes.
Monday November 1, 2021
20:00 Team registration closes.
Monday November 22, 2021 – Friday November 26, 2021
Prematch
Saturday November 27, 2021 – prematch, main match
Morning shift (squads 13-15) at 09:00-13:15 – prematch
Afternoon shift (squads 16-18) at 14:00-19:00 – main match, 6 persons per squad

Sunday November 28, 2021 – main match
Morning shift (squads 19-21) at 09:00-13:15 – main match, 5 persons per squad
Afternoon shift (squads 22-24) at 14:00-19:00 – main match, 6 persons per squad
Main match
Main match has 120 slots. Total of six slots are reserved for the last years' champions and division leaders of the national ranking until 7.9. If all slots are reserved on aforementioned date, maximum of 12 slots are reserved for competitors abroad. There are 12 stages, and the minimum number of shots is around 220. Stages are located in three rooms, and the squad number defines the starting date, time and room. Registration and equipment check are done in the first stage. Maximum squad capacity is six persons. Each squad shoots the 12 stages in 4 hours, 15 minutes or in 5 hours.
There are 52 competitors in main match. The schedule has been altered accordingly, see above.

Action Air
All divisions: Open, Standard, Production and Classic.
All categories: Lady, Super Junior, Junior, Senior and Super Senior.
Team competition for Finnish club teams only: All divisions and categories.
No family teams.
Registration
Competitors
Competitor registration begins on September 1, 2021 at 20:00 EET in SSI:
https://shootnscoreit.com/event/22/13256/
Finnish competitors must enter their Finnish ID number to ICS Alias field.

Other competitors are admitted only if their RD can be contacted and he/she verifies eligibility to attend to Level III competition. 
Registration ends on October 1, 2021 at 20:00 EET.
Alternatively, competitors can register by e-mail:
pas.actionair@gmail.com
Teams
Update Sep 27: Registration of the teams either in SSI or via email. Team competition is open only for the Finnish club teams. Team registration ends on Nov 1 at 20:00 EET.
Officials
Match officials' (pre-match mon-fri) registration begins on March 1, 2021. Contact the above mentioned e-mail. On main match, food is provided for the officials. On pre-match, everybody is expected to bring their own.
Fees
Match fee is 70 € (Juniors and Super Juniors 50 €), if received to below mentioned bank account prior to October 1. After that date, the match fee is 90 €. 
The fee must be paid in full prior to October 1 to the bank account of Poliisien Ampumaseura ry:
FI56 1493 3000 1035 45
Message field: PASI III + competitors' name
If the fee is not paid in time, the match organisers retain right to cancel the affected slots.
Squad can be selected when the payment is visible on the bank account. If the competitor has not selected squad on 15 October, the organisers will squad the competitor.
Paid fee will be returned on organisers' discretion.
Team fees
Update Sep 27: Team fees must be paid in full prior to Nov 1 to the aforementioned bank account. Message field: PASI III joukkue + short name of the club + team name
Prizes
Prizes will be given as follows:
Medals and Finnish Championship prizes for first to third places for all divisions, categories and teams.

Presidents medals will be given according to Appendix A2 of the rules: Division must have at least 10 competitors, category at least 5.
There will be no prize giving ceremony after the match.
Miscellaneous
Arbitration fee: 70 €
Verify lists and provisional results will only be published on hf.ipscfin.org web site. Stats office has computer available for browsing the said web site.
If a person receives a match slot from the queue, he/she must acknowledge the reception of slot within 24 hours from emailed notification.
Stages
Stages are published in the match pages: https://pasi3.pas.fi/stages/
Additional information
pas.actionair@gmail.com
Match invitation, PASI III, Action Air Finnish Nationals 2021